5 Holiday Travel Tips from Carolina Chrysler Dodge Jeep Ram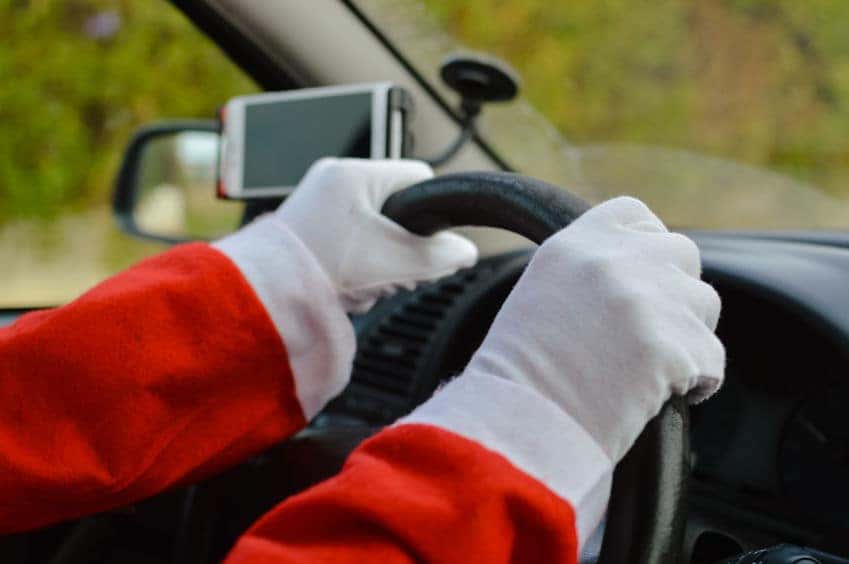 The holidays are upon us and with it comes a slew of celebrations, some of which will happen out of town. If you're planning on hitting the road this holiday season, you're bound to encounter traffic, bad weather, and accidents and collisions. Carolina Chrysler is here with tips to help you hit the road safely and with as little stress as possible this holiday season!
Prepare your Carolina Chrysler, Dodge, Jeep or Ram for the holiday season
Tip #1: Pack your car with care.
Think before you pack. You'll want necessities like snacks, drinks, charging cords, medicines, and anything else you'll need to access within arm's reach. Stack heavier items on the bottom of your trunk or cargo area, and be sure that you can see clearly out of the back of your Carolina Chrysler Dodge Jeep or Ram truck when using your rear view mirror.
Tip #2: Make sure you plan your route.
Before you head out and hit the highway, plan your route. It'll save time, money, and your sanity to know where you're going and be able to plan accordingly – for example, will you need cash for tolls? Also plan a backup route in case the way you had planned experiences delays due to traffic, accidents, or undesirable weather.
Tip #3: Check traffic and the weather BEFORE you leave.
You should also take a moment to check traffic and weather before you leave the house. If your normal route is delayed by traffic or a collision, you'll have to find another way and doing so before you're stuck in the thick of it can save a lot of time. If you're going to hit bad weather, you'll be able to prepare yourself and your Carolina Chrysler Dodge Jeep or Ram truck accordingly before you leave or delay your trip until things clear up.
Tip #4: Find ways to pass the time.
Road trips can be tedious whether you're driving or riding. Find ways to pass the time! If you're in the driver's seat buy a new audio book, subscribe to a new podcast, or make a long playlist. If you're a passenger, stock up on reading material, road trip games, and movies to occupy yourself (and remember, some of our Carolina Chrysler Dodge Jeep and Ram trucks even come with DVD or Blu-Ray entertainment systems).
Tip #5: Pull over if you get tired.
Never drive when you're tired – it's as dangerous as driving while intoxicated. Instead, plan to make a stop halfway through the trip and rest up in a hotel. If nothing else, find a safe place to park (not on the side of the road) to nap until you feel more alert. Don't try to push through with energy drinks and willpower!
Want more tips? Need to get your Carolina Chrysler Dodge Jeep or Ram truck prepped and ready for holiday travels? Call us today! Carolina Chrysler's service center is open six days a week for your convenience at (252) 335-0724.