4 Ways To Make Your Ram Tires Last Longer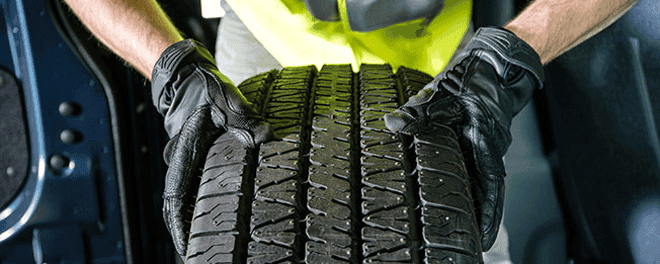 Many people take their vehicles in for regular maintenance such as oil changes but don't think much about their tires. Maintaining your tires is important, as it will improve your drive and make your tires last longer. This will end up saving you in the long run. Here are several ways to make your Ram tires last longer.
Keep the Tires Inflated
It's important to check on a regular basis that your tires are properly inflated. Many cars have a sensor that will go off when they're too low, but you don't need to wait until that goes off to see how they're doing. Tires that are over-inflated or under-inflated might not brake, accelerate, or steer correctly. Do this when they are still cold.
If you don't know what the correct pressure should be, look in your owner's manual. Many cars also have a sticker that's on the back or driver's side front door that lists the proper pressure for both the rear and front tires.
Check the Alignment
If you take your vehicle to the tire shop, they can look at your alignment with many different tools. If you want to figure out on your own if you have an alignment problem, you can check it in your driveway first. Look for camber, which is the tilt of the tire away or toward the car's frame, by standing in front of the car to check the front tires or behind it to check the rear tires.
If you see that the tires go in, which means the tops are closer than the bottoms are, the tread will wear away on the inside part of the tire first. If the bottoms are closer together than the tops, there is more wear on the outside of the tires. This means it's time to get your tires aligned at the shop.
Clean the Tires
You'll want to inspect your tires and clean them on a regular basis. Make sure there are no rocks or debris stuck in the treads that could lead to worse problems later on. This will often shorten the life span of your car. When you wash your vehicle, use a bristled brush to scrub the treading. This will get rid of any debris or objects you found. Once you wash the sides and tops of your tires, roll the car backward a few feet so you can wash the other side.
Replace Your Tires When Necessary
While you can do many things to maintain your tires, there will be a point where you need to completely replace them. You can decide this by doing the penny test. Put the penny so that Lincoln's head points down into the tire tread. If you can see his entire head, it may be time to replace the tire.
When you need a new Ram or service for your current one, come into Carolina Chrysler Dodge Jeep Ram in Elizabeth City. We have a wide selection of both new and pre-owned vehicles to choose from and will be happy to show you around our dealership. Remember to check our coupon page for any special offers!
Carolina Chrysler Dodge Jeep Ram is located at 1001 Halstead Blvd, Elizabeth City, NC 27909 and we are here to help! For more information or for any questions call us at (252) 335-0724 or visit our website: www.CarolinaChrysler.com