2019 JEEP WRANGLER SPORT TYNER NC WHEELER
Mr. Wheeler from Tyner, NC purchased a 2019 Jeep Wrangler Sport 4×4
Check out this photo of Mr Wheeler from Tyner with his new 2019 Jeep Wrangler Sport 4×4! He made short drive from Tyner, NC to Elizabeth City because we offer a lifetime engine guarantee on all new Jeep Wrangler. If you'd like to check out ready for summer Jeep Wrangler deals then browse through our current Jeep Inventory. We have a friendly team here who are ready to help you find the next vehicle of your dreams. Whether you simply want to browse around for a while or are ready to purchase, we're here to help. Here's the photo of Mr Wheeler.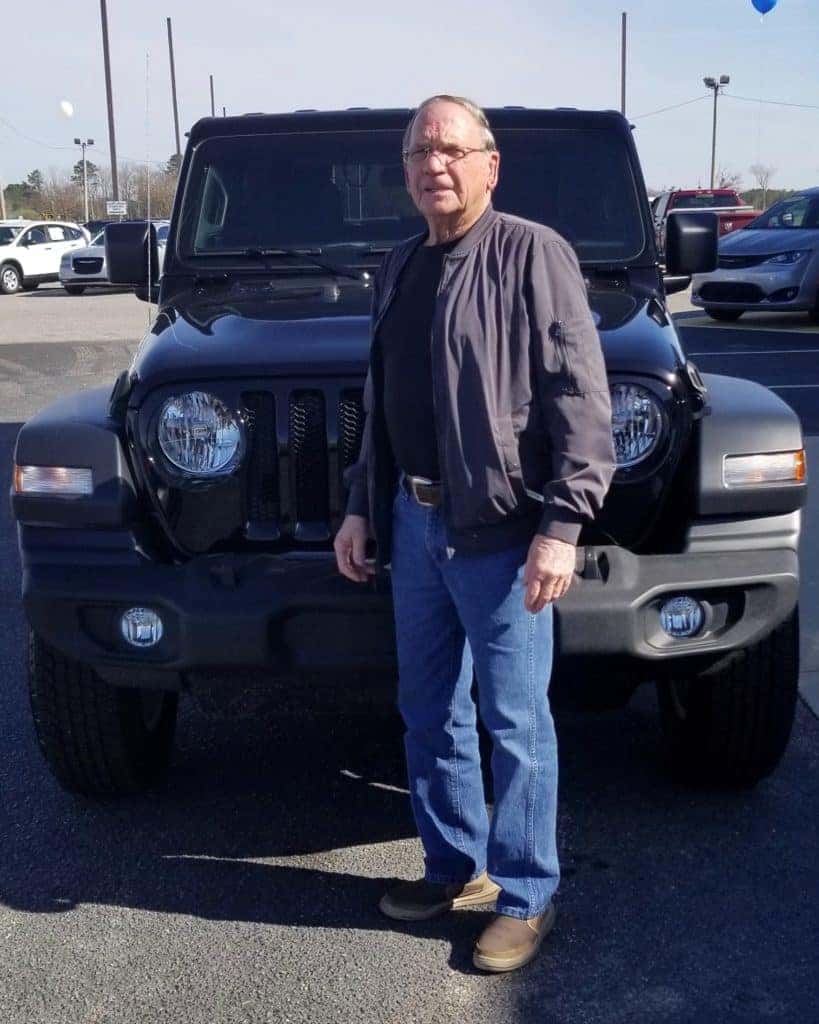 2019 Jeep Wrangler Sport 4×4 Near Tyner, NC
Congratulations to Mr. Wheeler on the purchase of his new 2019 Jeep Wrangler! The Wrangler is a great choice and we know he will enjoy it for many years to come! We look forward to seeing you at our dealership soon!
If you are in the market for a new Jeep Wrangler, or looking for a lifted Wrangler, feel free to browse our new Jeep Wrangler Inventory online 24/7. Carolina Chrysler Dodge Jeep Ram is located at 1001 Halstead Blvd, Elizabeth City, NC 27909 and we are here to help! For more information on Carolina Chrysler Dodge Jeep Ram or for any questions call us at (252) 335-0724 or visit our website: www.CarolinaChrysler.com