The 2021 Jeep Gladiator or the 2021 Toyota Tacoma?
Trying to find a quality vehicle is difficult in today's day and age. First, you have to do some research, maybe talk to some friends, look at online reviews of vehicles, do more research, visit multiple dealerships…the hassle is relentless! But, we have a solution for you! Here at Carolina Chrysler, Dodge, Jeep, and Ram, we like to take the hassle out of car buying! We have gathered some information here for you about the 2021 Jeep Gladiator and the 2021 Toyota Tacoma to help you make a more informed decision when choosing between these two vehicles. Let's take a look at what we found!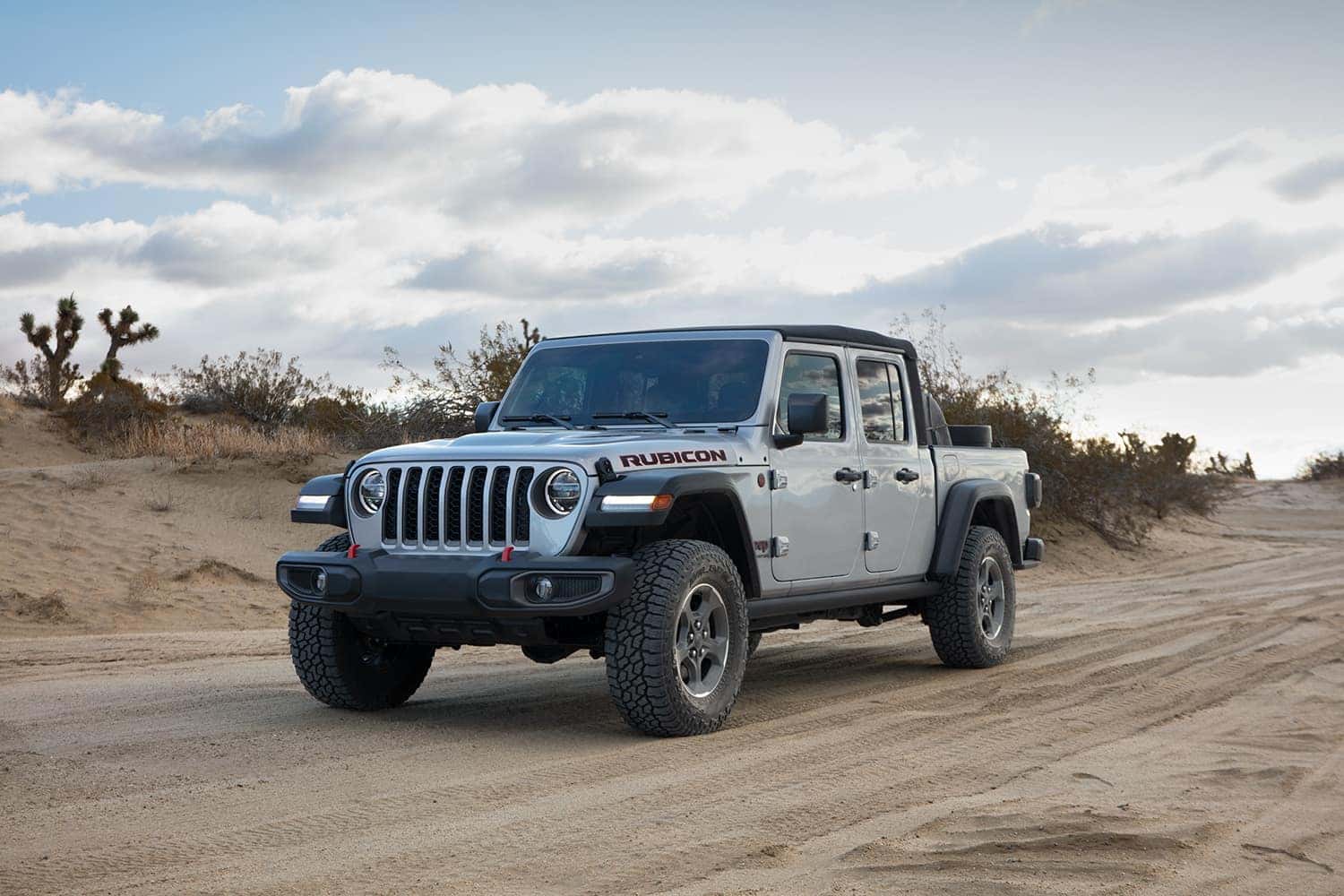 Which is more powerful: The 2021 Gladiator or the Tacoma?
When it comes to power, you want to make sure you are making the correct decision. You want something that is reliable and will get the job done. So, let's take a look at the 2021 Jeep Gladiator first. This vehicle has a 3.6L V-6 Engine with 285hp and 4WD standard. Providing a strong and powerful vehicle for all of the driver's needs. The features of the 2021 Jeep Gladiator are amazing. But, in order to make an informed decision, we should compare that to the 2021 Toyota Tacoma.This vehicle has a 3.5L V-6 Engine with 278hp and 4WDemand part-time 4WD with electronically controlled transfer case and Automatic Limited-Slip Differential (Auto LSD) Available. These features provide power and comfort to the driver on every road you would travel on. When it comes to power, both the 2021 Jeep Gladiator and the 2021 Toyota Tacoma deliver.
What features do the 2021 Gladiator or the Tacoma have?
With the ever changing importance of features in vehicles in today's market, it is important to take a look at what these two specific vehicles have to offer. In the 2021 Jeep Gladiator, the features include voice activated audio control and tilting and telescoping steering wheel. The Gladiator also has an estimated 16 city and 23 highway MPG rating.
In the 2021 Toyota Tacoma, some of the features include remote keyless entry system with lock, unlock and panic functions available as an add on option. It also has an available tilt/slide moonroof with sliding sunshade. The Tacoma also features an estimated 18 city and 22 highway MPG rating.
Knowing the features available in each vehicle are important to a well rounded decision!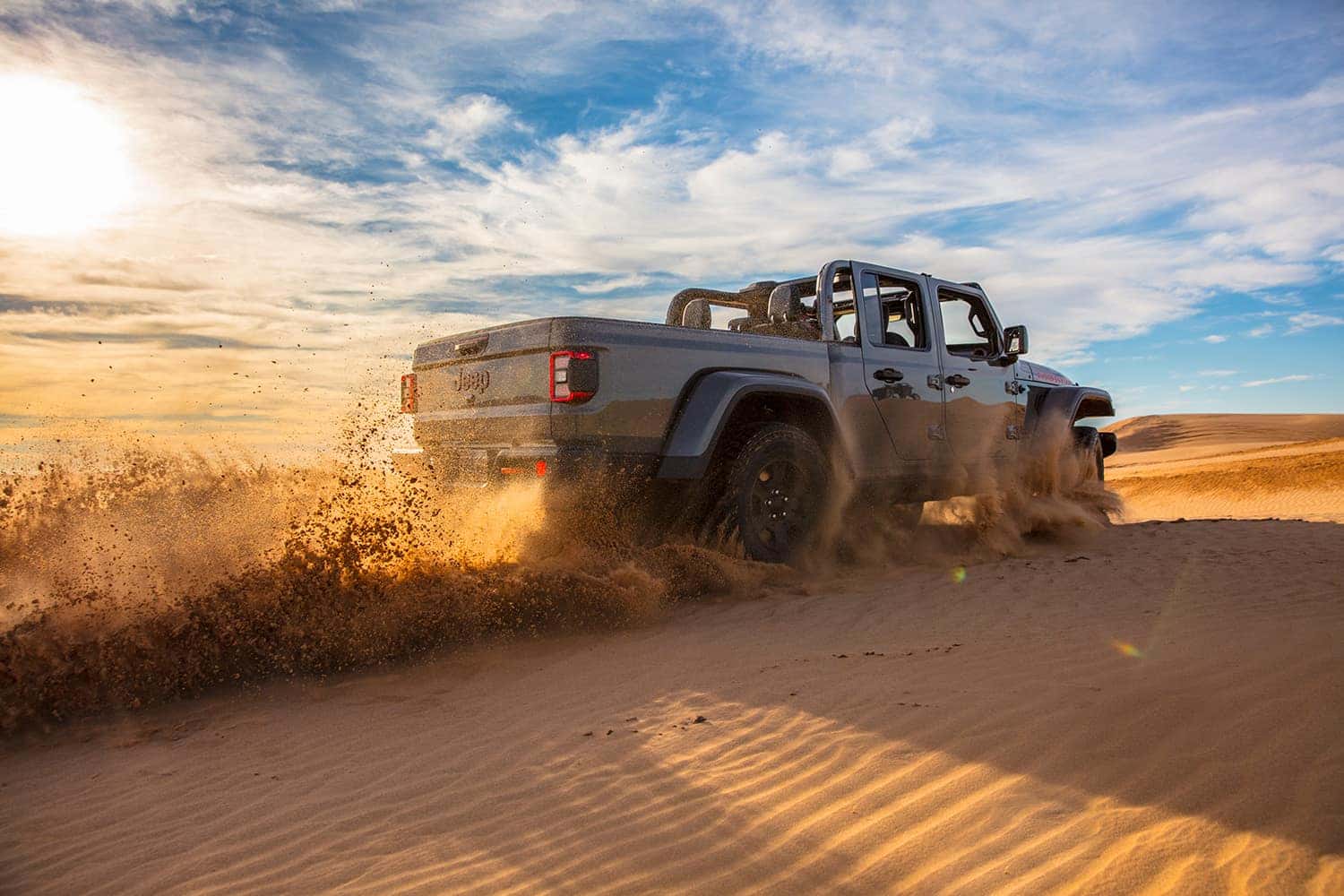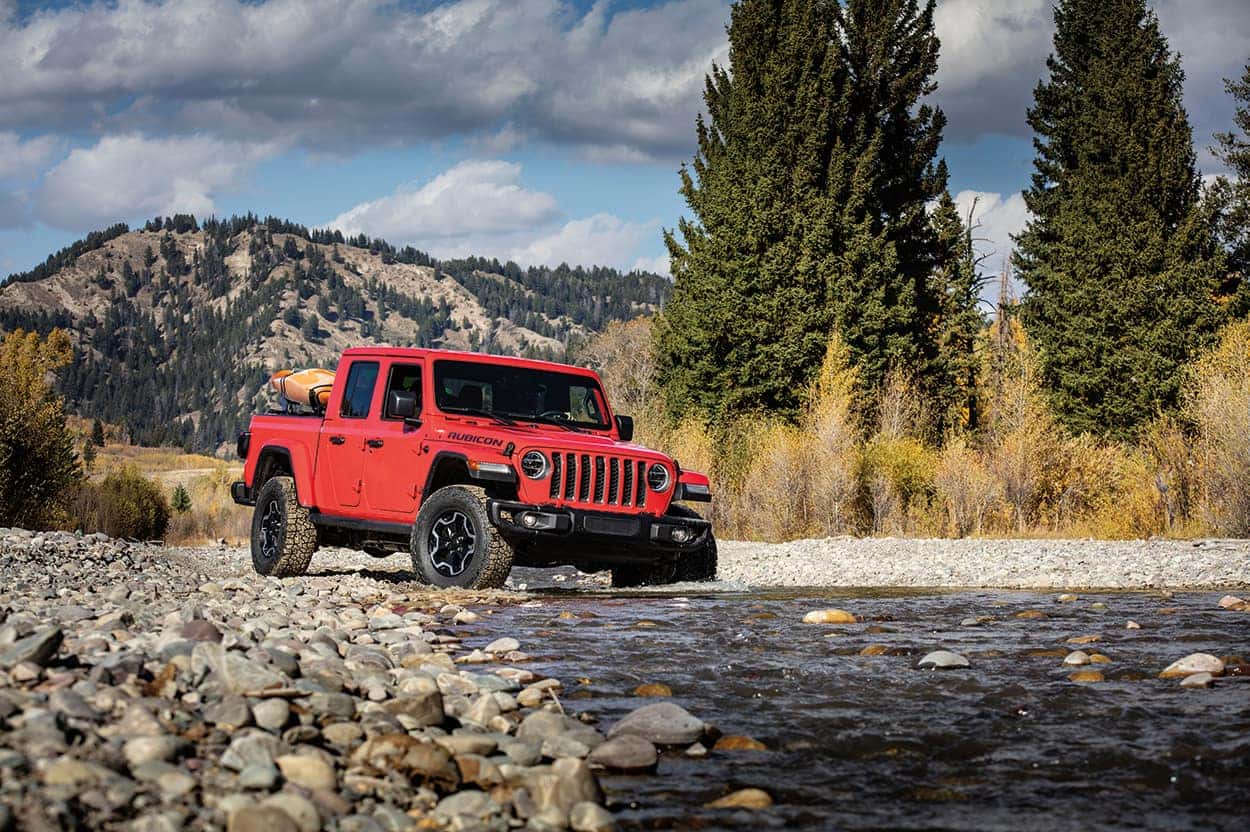 Tell me about technology and safety in the 2021 Gladiator or the Tacoma?
Today's drivers across the nation want their vehicle to be a seamless part of their life, and to have the systems and features to stay connected at all times. This includes having power for electronics, connectivity to listen to the latest music and podcasts, and much more in the way of comfort and convenience.
Both the 2021 Jeep Gladiator and the 2021 Toyota Tacoma have great connectivity, capable of connecting with your smartphone and making it easy to utilize the technology at your fingertips. Technology isn't just about comfort – it's also about safety. Both the Gladiator and the Tacoma use the latest in safety technology to make our rides safer. The Gladiator offers technology options like brake assist technology, electronic stability control and anti-roll, and speed sensitive volume.
Whereas the Tacoma offers technology like The Star Safety System that comes standard, Toyota Safety Sense that also comes standard, and Qi-compatible wireless smartphone and mobile device charging available in some models.
Having knowledge of both technology and safety can help you make the best decision possible.
Which vehicle is more comfortable and has more utility space?
Driving in comfort is important to all drivers and making a decision without taking comfort into consideration would be a big mistake! Both the 2021 Jeep Gladiator and the 2021 Toyota Tacoma provide comfort features that even the most picky of backseat drivers or annoyances won't have something to complain about. The 2021 Jeep Gladiator has features that include 2, 12V DC power outlets and pickup box cargo volume of 35.5 cu.ft. The gladiator also offers 41.2" of front legroom for its passengers.
The 2021 Toyota Tacoma has features available like Smart Key System on Driver and Front Passenger doors with Push Button Start available on some models. It also has a hard tri-fold tonneau cover that is lockable and weather-resistant. Also, talking about comfort, the Tacoma has front leg room of 42.9" making the ride extra comfortable for passengers who are taller.
Not forgetting about comfort is important and using the information provided should help any driver make an informed decision!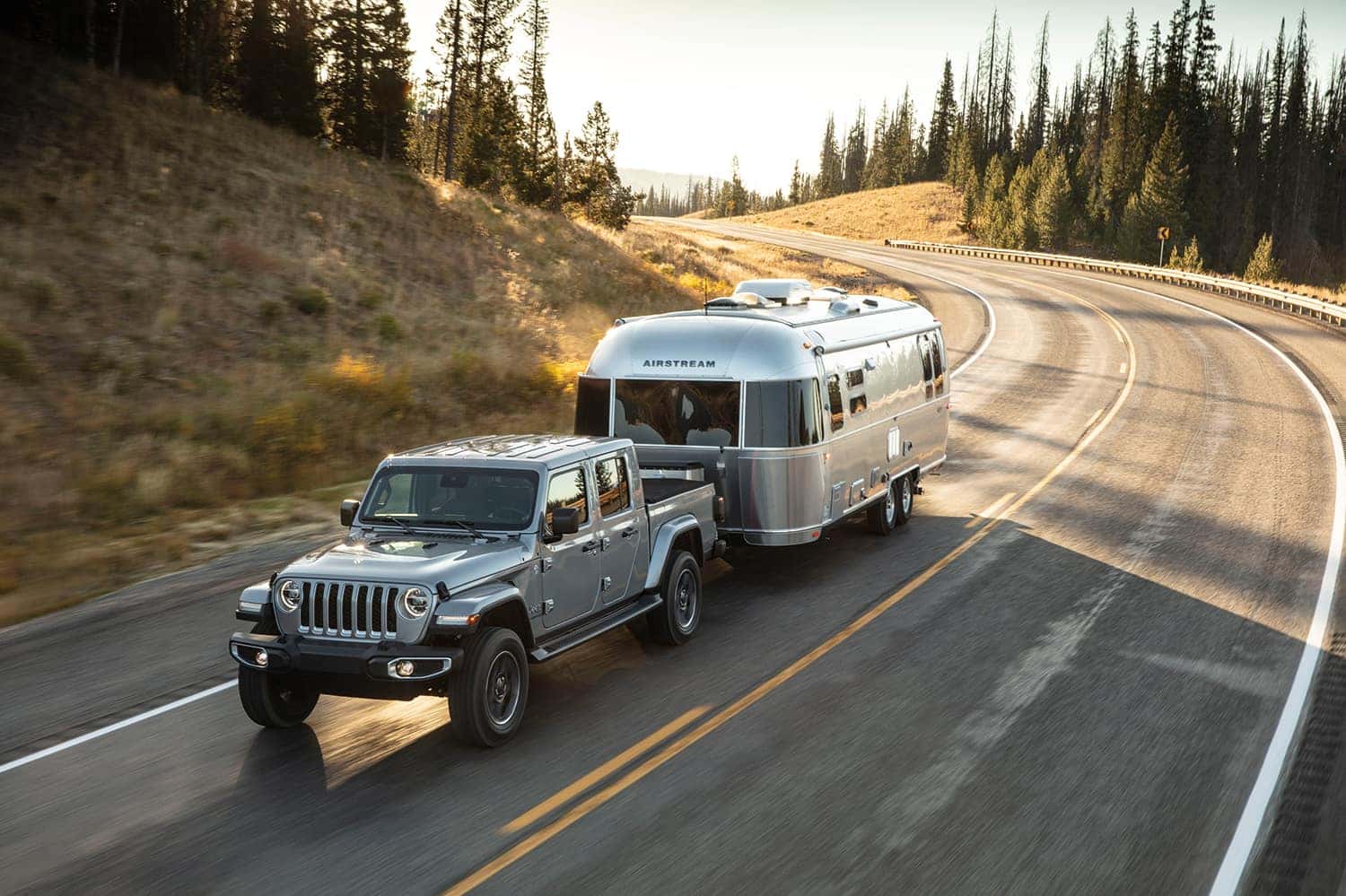 ---
Hopefully, we were able to provide some insight into both the 2021 Jeep Gladiator and the 2021 Toyota Tacoma. We want you to be happy in the vehicle you drive, and hopefully knowing what each vehicle has to offer makes the decision between these two vehicles a little clearer. Ready to test drive a new 2021 Jeep Gladiator? Visit us at Carolina Chrysler, Dodge, Jeep, and Ram and let us help you drive off in a new vehicle, today!