Android Auto vs. Apple CarPlay
As ubiquitous as smartphones have become, and as much tech as we squeeze into modern vehicles, it was only a matter of time before tech companies figured out the integration of the two. Across the globe, 99.25% of users operate their phones on either Android's operating system or Apple's iOS operating system. It's no surprise then that when it came down to integration, these two led the way.
Android Auto and Apple CarPlay have become commonplace in modern vehicles. Both accomplish the same task – integrating your phone and your car. Both focus on making your phone's apps and solutions accessible without taking your attention from the road. But there are some definite differences between the two systems, and one may work better than the other for some drivers. Let's take a look at these systems, their similarities, and differences – and is one smartphone interface better?
Similarities
What these two systems do for you, and how they work, is pretty similar. Both work by your phone transmitting its interface to your vehicle's touchscreen. Both of them connect either via a USB port and cable or, in newer vehicles via Bluetooth so you don't have pesky wires in the cabin. Both offer a wide variety of apps to be used, including native operating system apps like:

Phone
Music
Maps
Podcasts
News
Audiobooks
Calendar
Settings
Both offer a wide array of apps from their respective stores as well, provided the developers have incorporated support for the platform in their app. Both also provide a virtual assistant accessible –
Siri
on CarPlay, or
Google Assistant
on Android Auto.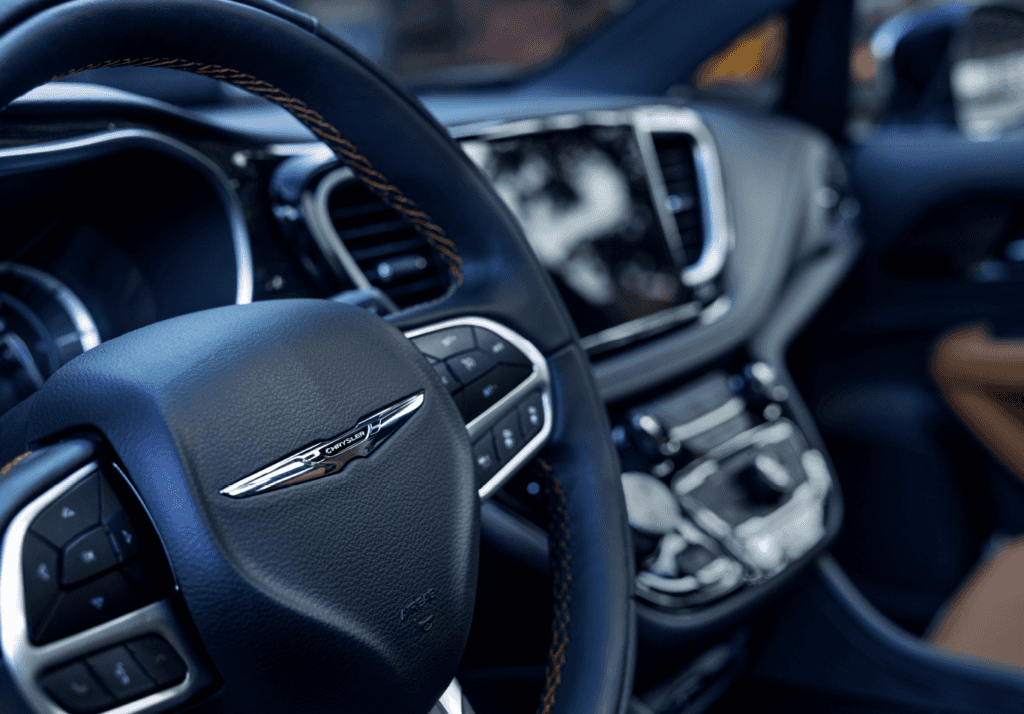 Differences
While these two systems are so similar in what they do, it's how they do it that really sets them apart.
For instance, while both systems display your apps on the interface, Apple CarPlay manages to mimic the native iPhone look better. The app symbols are instantly recognizable, and the scrolling is quick and fluid. CarPlay incorporates horizontal scrolling, while Android Auto uses vertical scrolling. Easy usage is important, particularly as your attention needs to be focused on the road ahead and not the interface. So the second-nature interface is certainly a better choice.
If you're using your smartphone for navigation through the interface, the Android Auto interface does a much better job managing usage and appearance. Google Maps regularly provides superior performance over Apple Maps. While you can use Google Maps on CarPlay, it's not integrated quite so smoothly as on Android Auto. On the Android interface, you get scrolling and panning by just moving your fingers, while on CarPlay it involves pressing arrow icons. On Android Auto, Maps provides a split-screen view, along with select apps on the screen. On CarPlay, Maps takes up the entire screen, yet at the same time doesn't provide as much information.
Android Auto also provides a persistent media control dock at the bottom of the screen, even across a variety of apps. This makes controlling your music media much easier – particularly if you are using Maps. CarPlay requires a little bit of set-up, and the screen looks a little more clustered when you're trying to run Maps and media and more all at the same time.
Similarly, when you receive a phone call it can be answered quickly and cleanly through Android. Calls are displayed as banners and can be controlled with call control buttons in the same bar the media controls are on at the bottom of the screen. CarPlay, on the other hand, covers the entire screen with the phone user interface.

What's Better – Android Auto or Apple CarPlay?
When it comes down to it, neither operating system is "better" than the other. Both of them have plenty to offer, and even the biggest differences aren't that massive for most users. Android Auto does a better job with notifications, handling calls, using navigation, and offering a cohesive interface. That being said, CarPlay tends to run a little more smoothly, looks nicer, and features default Apple apps that work faster and better than similar apps on the Android Auto system.

The smartphone interface is here to stay. It's just another way to incorporate your phone into regular usage and get the most out of what are two of the biggest investments in your life – your phone and your vehicle. Knowing which one is the best fit for you could determine your next phone purchase. The good news is that almost every car at Carolina CDJR includes both Android Auto and Apple CarPlay interface, so it's not going to force your vehicle choice! Ready to
visit our dealership
?
Contact our staff
at
Carolina CDJR
and check out how your phone can change how you drive!